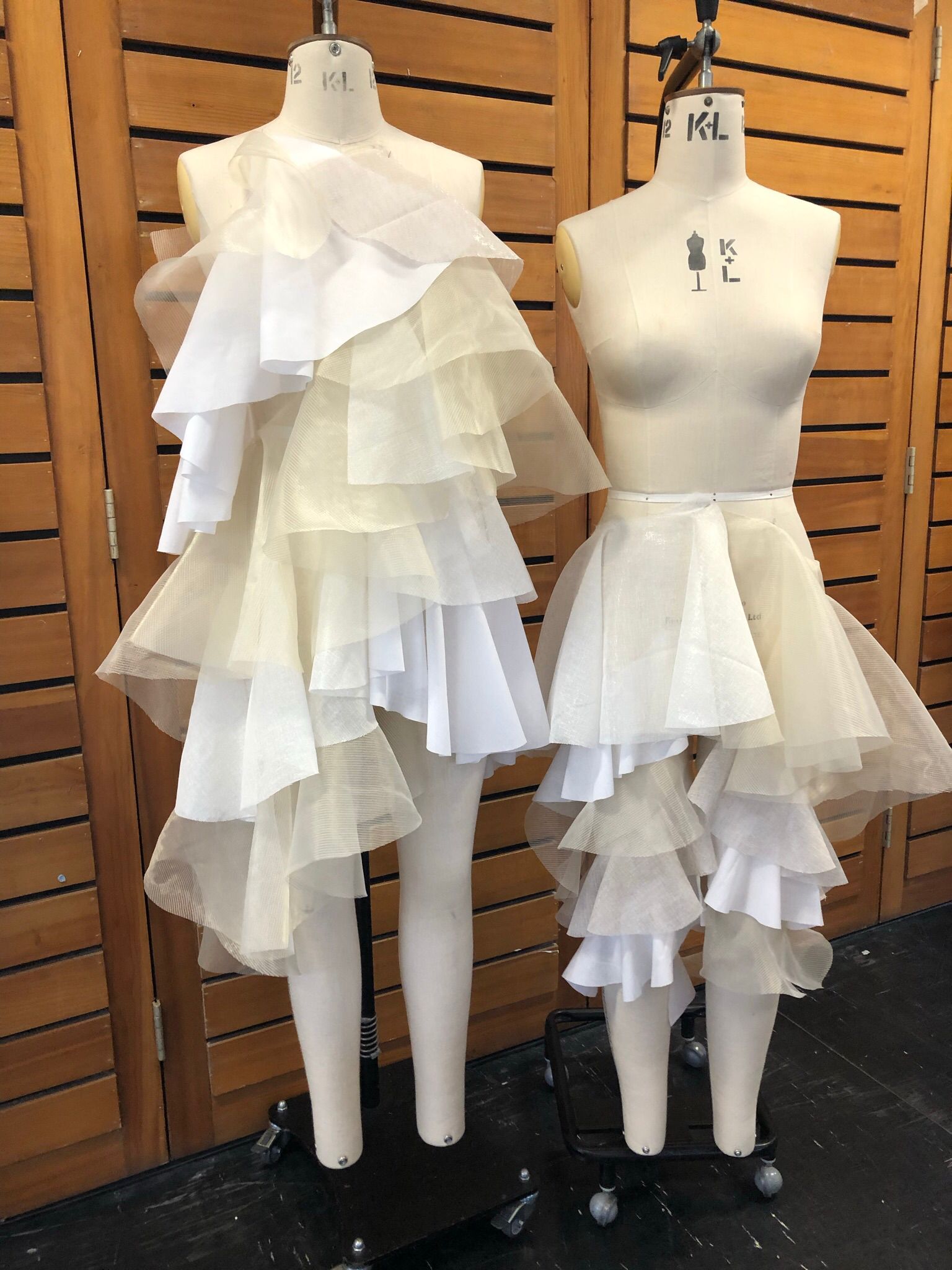 Final year fashion student – Lucy Wilkes
We are so pleased to be able to donate fabrics to a final year Fashion student, Lucy Wilkes, from the University of Wolverhampton.
She has been experimenting with layering beautiful earthy toned voiles to explore silhouettes and look for design solutions for end of roll and dead stock material.
Lucy is drawing inspiration from the 1920s.
We can't wait to see what Lucy does with our Premier Voile fabrics and see the end results of her fashion pieces.