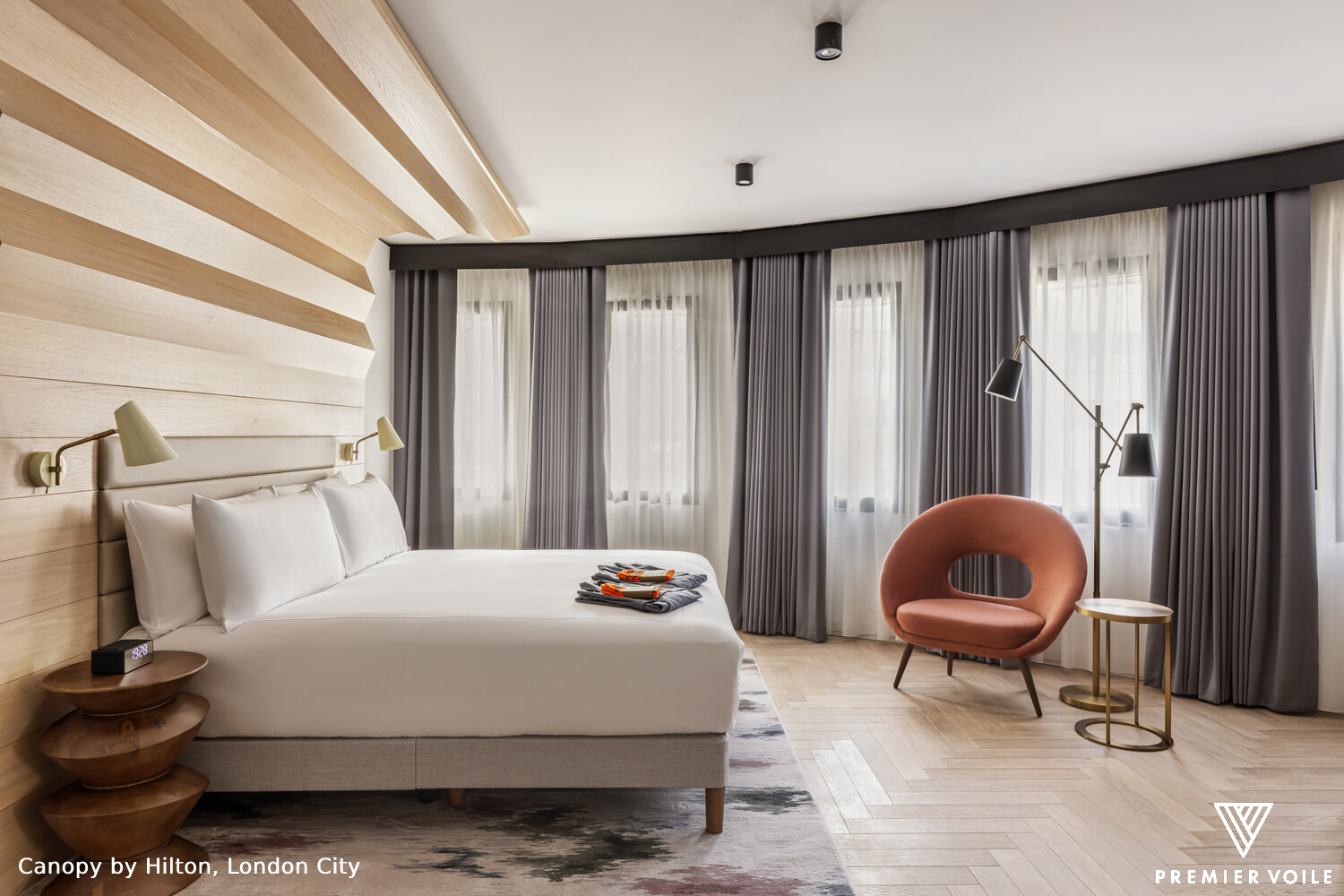 Canopy by Hilton, London City.
Boasting of 340 beautifully designed hotel rooms, in addition to 35 top floor suites with spectacular city views.
Canopy Hilton hotel is inspired by its local neighbourhood and designed to give guests an authentic experience, steeped in culture of the surrounding areas.
Our voile fabric Milas in colour Ecru has been used across their spacious bedroom suites. With a beautiful natural linen look, supplied at double width and is fully flame retardant, this sheer is a popular choice for hotel interiors.